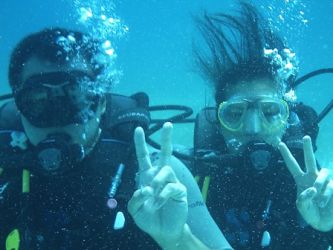 Recreation Dive Medicals
Only $105 - all medical forms available at the practice for your convenience!
Scuba diving and snorkeling are popular and fun modern sports, but they do come with the risk of illnesses caused by decompression effects on the body.

Why does Decompression Sickness (DCS) occur? What is Decompression Illness (DCI), and is it the same as the "bends"?
Bubble disease or decompression sickness in divers goes by many names including Caissons Disease, and Taravana.  It is a probabilistic phenomenon, in that it can happen anytime and anywhere to anyone, even the most experienced of divers who have never had symptoms before.
The causes of decompression sickness are so complex and varied, and the variables so nuanced, that it literally is impossible to predict when it will occur. And while it is possible to reduce your risk of the disease, but you cannot reduce your risk entirely.

When bubbles form in the skin, blood vessels, lymphatic system, or nerve tissue, the symptoms produced are vastly different. Skin Bends looks quite different from Lymphatic DCS, and a spinal cord hit has vastly different implications than elbow pain.
Regular Dive Medicals are the best way to keep on top of your own risk of getting decompression illness, and Dr Harry is Sydney's #1 specialist in Dive Medicals!
Come see Sydney's number 1 specialist in Dive Medicals, Dr Harry the Dive Doctor at 248 Bondi Road, Bondi. Open 6 days a week.